Page ranking with search engines is important if you want to increase traffic to your website. That is a given. After all, search engines like Google, Bing or Yahoo are a preferred way for consumers to find what they are looking for on the web.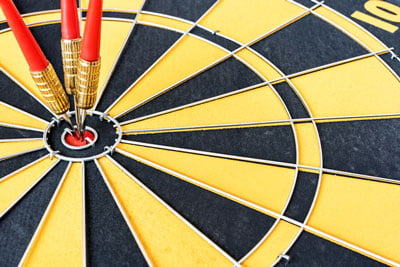 Realistically, however, merely getting more traffic to your website does not necessarily equate to increased revenue. Rather, getting targeted traffic to your site generates new business leads and in turn, results in increased revenue.

Targeted traffic, quite simply, is traffic that comes to your landing page based on an existing interest in what you have to offer and often, intend to purchase. Obviously, traffic of this sort is much more useful than traffic that simply flows through your site, barely stopping to take a quick peek.

How to Attract Targeted Traffic
While good SEO practices are meant to generate traffic of all sorts to your site, you can also use lessons learned from SEO to attract more targeted traffic. For instance, it is good SEO practice to produce highly relevant, engaging content on your site.
For more targeted traffic, though, you must take this basic SEO concept up a notch or two. Content should be highly personalized to the segment of your audience you intend to engage. Thus, your marketing strategy becomes more contextual in nature. At the foundation of this contextual marketing approach is a deep understanding of your website user's needs, interests, and habits. Once that understanding is achieved, you can craft your content to provide a highly individualized marketing message that will generate new business leads more effectively.
Optimizing Your Site for Targeted Traffic
There are a number of techniques you can use to optimize your landing pages for more targeted traffic. Hubspot offers these quick tips for generating new business leads with targeted traffic:

Update Your CTAs: If your website analytics show that a certain piece of content regularly receives a lot of traffic but very few conversions occur, this may be a sign that your CTA needs some work. Change or update your CTA and track what happens after the change. Keep tweaking until you see an upswing in conversions that would make sense with the traffic level the landing page has.
A/B Test Your Content Titles: What's in a name? A lot, when it comes to the type of traffic your content receives. Hubspot tried this with one of their ebooks. Changing the title from "The Productivity Handbook for Busy Marketers" to "7 Apps That Will Change the Way You Do Marketing" generated 776 percent more leads, and resulted in more conversions as well.

Use a Different Format: Studying your conversion data, can you tell which content format your visitors prefer? Sometimes changing blog posts to video content, or creating an infographic or podcast can help you freshen up content and generate more business leads.
Know your analtyics: Utilizing Google Analtyics in concert with Google Search Console or other analtyic tools will help you understand how traffic comes to your site, how content is consumed, and what is your visitors deem important. It can also provide conversion data and tie it back to keyword optimization. Below is an example of a content heatmap Connection Model utilizes for many of our clients.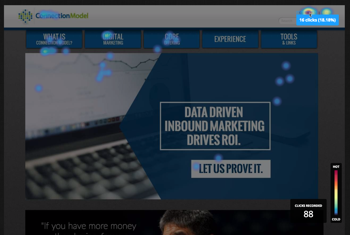 The Bottom Line
Getting more targeted traffic to your website is what results in better business leads and ultimately conversions. The more personalized your content is to individual segments of your audience, the more likely conversion becomes.
How are you doing with segmentation and personalization of your content to attract more targeted traffic?
Request an assessment
to find out today.