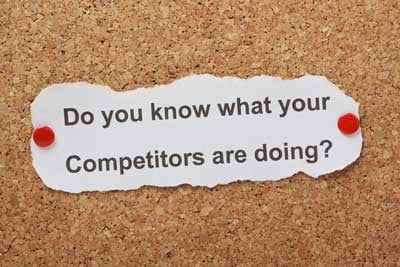 If you are trying to boost your leads online (and who isn't), and you are using paid media as a strategy, you may be thinking of bidding on or optimizing for a competitor's branded keywords. Is this a good strategy, or something that you should avoid? Can a competitor's branded keywords help you get more leads online, or will this strategy actually hurt you in the long run?
Let's break it down by looking at it first from the perspective of paid search and then from the perspective of organic search.
Getting Leads Online by Bidding on Competitor Keywords
First, it is important to know that there are both benefits and risks with bidding on your competitor's branded keywords. If you do it well, you can get a boost in paid traffic. If you do it poorly, you will get a bidding war, which is harmful to everyone involved.
Branded keywords are less competitive than general keywords, making them a good value for your money with a lower
cost-per-click
. Additionally, it stands to reason that if you are selling a product quite similar to that of your competitors, their target audience is also your target audience. By bidding on their keywords, you can put your brand in front of a ready-made audience.
However, on the flipside of that equation is the fact that, if a lead is actually searching your competitor's branded keywords, it is somewhat likely that the lead is seriously considering purchasing from your competitor already. This means that your brand will be facing an uphill battle in garnering the interest of the lead.
For this reason, you must choose which branded competitor keywords you want to target.
Wordstream
offers this wise advice: "One crucial mistake advertisers make when they start advertising on competitors is bidding on the wrong competitors. As a rule of thumb, when choosing competitors to bid on, make sure you're choosing companies that you are actually competing against. Choose competitors who you feel you have a competitive advantage over, whether it be better prices, bigger supply, or whatever ... The only thing you'll get by not choosing the competitors wisely is a large bill with a lot of disappointment."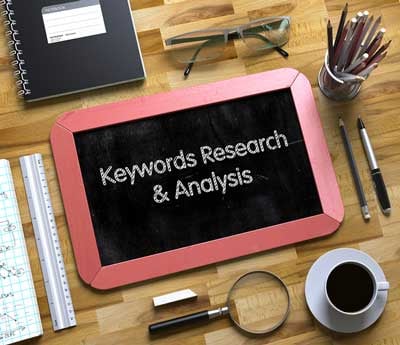 Getting Leads Online by Using Competitor Keywords in Organic Content
Another way that a competitor's branded keywords can help you is through organic search. Optimizing your own content by liberally sprinkling in branded keywords will draw some traffic away from your competitor and to your content organically.
However, you should avoid targeting keywords of a direct competitor. Why?
Neil Patel
explains: "First, there is no reliable way to convert this traffic. If a user has a transactional intent on a given branded keyword, then he or she is expecting to carry through with that intent. Second, it produces brand confusion. Ranking for your direct competitor's brand name may sound all sneaky and smart. But, in reality, it's going to confuse people."
For these reasons, it is best to target branded keywords of indirect competitors, businesses in the same industry that sell different products than you do, but with whom you arguably share a mutual audience. This strategy can be very effective. Patel's research reveals that it is just as easy to rank for branded keywords as non-branded keywords, but twice as valuable. That makes this a strategy worth exploring.
Partnering with a Digital Agency to Set Strategy
To make the most of your competitors' branded keywords, you may find it useful to seek the advice of digital marketing experts trained in both PPC and organic traffic building. Connection Model is just such an agency.
Request an assessment
of your current strategies today, and let us help you make the most of all your digital marketing opportunities.