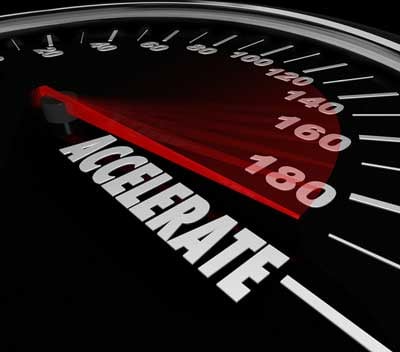 As a digital marketer, you have probably read and heard at least something about
Google's Accelerated Mobile Pages (AMP)
. Google introduced the open source initiative back in October of 2015. Now that a little more than a year has passed, it is time to check in to see how digital marketing has been affected by the introduction of Google accelerated mobile pages.
What Google AMPs Are
Google AMPs is an open source framework for creating fast loading mobile web pages. It works with a slimmed down version of HTML called, appropriately enough, AMP HTML.
Moz
refers to it as "diet HTML" and notes: "Fundamentally, it's an HTML page designed to be super lightweight and critically designs really fast loading."
Why Google Introduced AMPs
When introducing the initiative, Google explained: "We want webpages with rich content like video, animations and graphics to work alongside smart ads, and to load instantaneously. We also want the same code to work across multiple platforms and devices so that content can appear everywhere in an instant - no matter what type of phone, tablet or mobile device you're using."
It is clear that Google's intent is to continue to improve the user experience on mobile. This makes perfect sense, considering the widespread adoption of mobile as the go-to source for browsing the Web. No one would argue that mobile searches need to be slowed down. Rather, Google's plan is that mobile search should be blisteringly fast.
SearchEngineLand
reports that at a recent conference, Rudy Galfi, product manager at Google for the AMP Project, revealed that the median load time for AMP is 0.7 seconds, whereas the median load time for the typical non-AMP mobile site is 22.0 seconds. In the world of high-speed connections, that difference is staggering.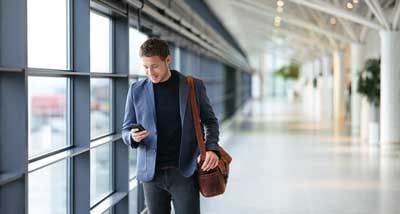 How AMPs Affect Digital Marketing
It seems reasonable to believe that, over time, whether or not a mobile site adopts AMP standards will become an influencing factor in search engine results. Though Google has not explicitly stated as much, it stands to reason that fast-loading mobile sites will surpass their slower counterparts in terms of search ranking, given adequate time.
Trevor Paulsen
, a product manager with Adobe Analytics, states: "AMP is an incredibly important part of a balanced marketing strategy for publishers today, given the project's close ties with search engine results and advertising impression rates."
Slow load times lead inevitably to higher bounce rates. Higher bounce rates, in turn, indicate to search engines like Google that your website is not the best source for useful information. This, in turn, lowers your page's search engine rank. Given this logical progression, adopting the AMP framework and speeding up your load times will ultimately result in higher SERPs over time.
Since AMP will ultimately improve the user experience on your site, possible benefits to incorporating the AMP framework into your digital marketing strategies include:
Increased ability of users to consume more of your content, thereby improving brand loyalty.
Easier and faster completion of online purchases, encouraging users to frequent your site.
Increased ability to connect with consumers during critical stages of the purchase decision process.
The Bottom Line
When Google announced its plans for accelerated mobile pages, savvy marketers took note. Adopting the open source initiative enables marketers to ensure lightning fast mobile loading times, which in turn translates into a better user experience for consumers.
Are AMPs a part of your digital marketing strategy? If not, it is time for a reassessment of your marketing goals and how to meet them. Contact us today to
request an assessment
.