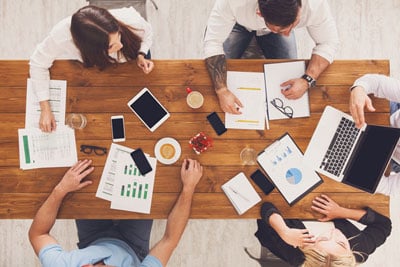 Content marketing is one of the least expensive marketing tools available. It produces leads long after its published. It engages its audience, motivates them to act and gives them reason to inquire and comment. Plus, consistent content marketing provides the "fuel" for search engines to come back, crawl and index your site. Consistent content has such a benefit to your overall SEO that we encourage all of our clients to think of their website as a publication, not a static brochure.
In fact, content marketing is perhaps the single most important variable of increasing customer engagement. However, none of these things will happen if your content is stale, outdated and poorly put together. So, to help, here are five tips to make content marketing more effective.
1. Separate Content Strategies
You must know whom you're targeting, when you're targeting them and how you target them. This means having a content creation strategy that engages your audience at difference phases in their journey to becoming your customer.
Transactional content should be focused on a call-to-action (CTA) that convinces your customers to purchase. Public relations-type content should be focused on relationship-building with your audience; your content should convey your value assertion in a way that builds trust. Finally, transformational-type content must be geared towards moving your prospect through each stage of the buyer's journey. Be sure to define the strategy for each type of content and measure the performance of each of your CTAs.
2. A Content Schedule: The Content Creation Calendar
Having a strategy is one thing, but having a plan is something else entirely. In fact, a strategy without a plan isn't a strategy worth pursuing. A content creation calendar will help you plan your content out weeks and months in advance while simplifying how you pool your internal resources to help make that content stand apart from the crowd. Your content creation calendar will allow you to plan content pieces to coincide with product launches, discounts, rebates, trade shows and exhibits. It will help you grow your audience and keep that audience invested in each new content piece you release.
3. Use Visual Marketing Tools: Images, Videos, Infographics, Podcasts and Webcasts
Don't just produce content because you have to. Produce it because you love to. Focus on what your audience wants and not what you want. Vivid images, engaging videos, and infographics are critical for today's audiences. They are essential marketing tools because they catch a user's attention and direct their focus onto high-value selling points.
A business audience reading content that doesn't have images, videos, or infographics is not an audience you'll convert. They may simply abandon your landing page because it doesn't appear to have any relevance. Podcasts and webcasts are also fantastic content strategies. These customer-facing marketing tools allow you to directly engage your audience. You'll provide solutions and answer specific customer questions which will make it possible to secure the contact details of your audience.
4. Improve Your Content Delivery Platforms
Don't make the all-too-common mistake of only improving your content on your website and landing pages. Your content is your all-important message to your market and it must reach your customers no matter where they are online. This means getting actively involved in social media and using email marketing and newsletters as a means of delivering that content and message. It also means using marketing tools like YouTube, which is a free video-sharing platform that allows you to create embedded links to specific landing pages. Grow an audience on YouTube and through social media and you'll have new lead generation streams to add to your existing marketing tools.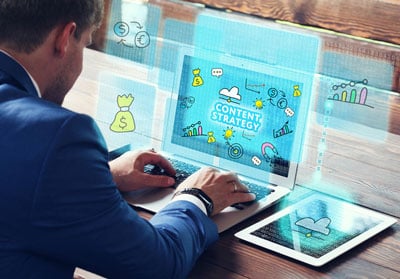 5. Broaden Your Content's Scope
Become that market influencer that everyone turns to. Don't just improve how you deliver content - improve who delivers that content. Posting content on social media helps to reach a broader audience, but writing up that content yourself helps you to build that audience. In fact, content from a highly respected and market relevant source is more likely to be shared. This means using your insight, your employees' insights and that of any strategic partner of yours. Take your content beyond just your immediate influence and build a network of like-minded professionals that will share your best ideas.
Remember, your content is a long-term lead generator and one of your most important marketing tools. Give it the attention and focus it deserves. When managed properly, content marketing can expand your online reach and provide you with endless opportunities to grow your business.
Do you need someone to revamp your entire content marketing strategy? If so, then contact us now and request an assessment.